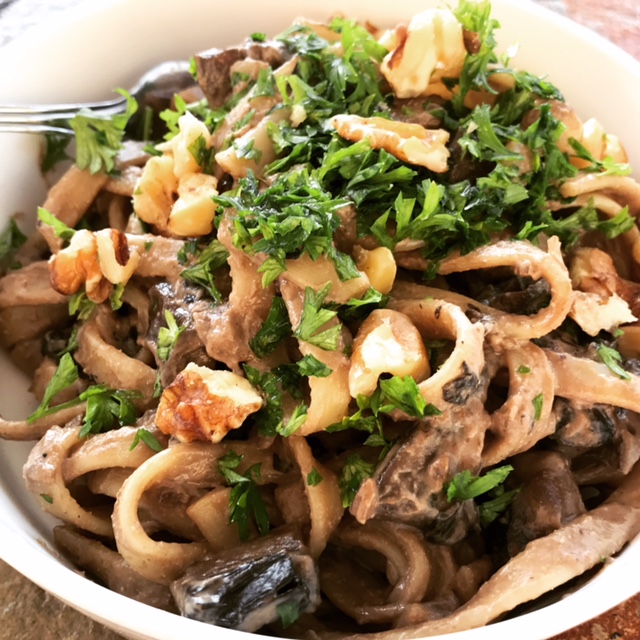 2 Tbsp Butter (Earth Balance)
1 Tbsp EVOO
1 1/2 cups red onion, finely diced
4 cloves garlic, minced
6 large portabella mushrooms, sliced and cut into 1/2 inch bite size pieces
1/2 cup balsamic vinegar
1 1/2 cups cashew cream*
4 Tbsp Parsley, minced
1 cup toasted Walnuts, chopped
Lemon
salt and pepper
16 ounces fettucini noodles
Boil the noodles according the directions on the package. Reserve about a cup of the cooking water.
Heat a large pan and add in the butter and EVOO. When the butter is melted add the onion and garlic and cook until the onion is translucent. Add the mushrooms and cook until most of the liquid has evaporated. Add the balsamic vinegar and reduce down until it is a thick sauce and has reduced buy about 3/4. Add in the cashew cream and stir until combined. If it is to thick add in the reserved cooking water until you reach your desired consistency. Add the noodles and stir until combined. I find that using tongs works best.
Garnish with the parsley, walnuts and a squeeze of lemon! Enjoy!