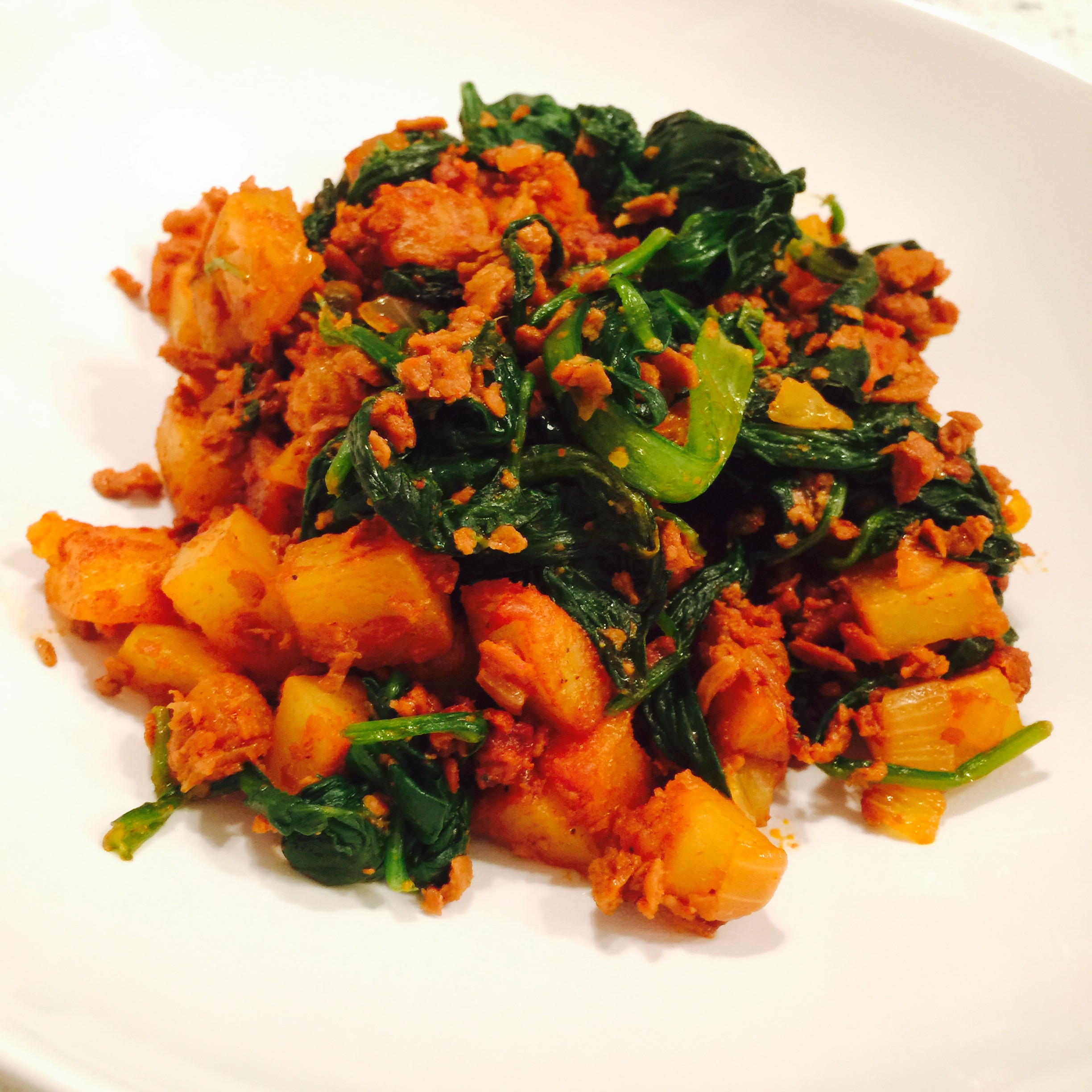 This is hands down a great recipe!  Easy to make but it does take some time to cook the potatoes properly.  Good thing for me because I was also trying to make a few meals for the beginning of next week because I have stated a new job and so we can focus going to the gym and not have to worry about cooking!  Anyhew….here is how we made the awsome grub….
2 1/2 punds of yellow potatoes, peeled, medium diced
1 medium yellow onion, small-medium diced
1 package soyrizo from Trader Joe's
Olive Oil
12-14 ounce package bag of Spinach, Kale or mixed greens!
Cook the onions with a little olive oil or water or vegettable oil
Remove from the pan
Reheat the pan and add a little EVOO (1-2 Tbsp) and add the potatoes
Stir to coat the potatoes with the oil and let sit for a bit. Stir every few minutes and let potatoes cook on medium heat for about 45 minutes to an hour, until lightly browned and cooked through.
Once the potatoes are done, add the onion back to the pan with the potatoes and add the soyrizo and stir to combine and heat through.
Add the greens to a seperate pot/pan and cook down.  Once wilted and cooked, add to the soyrizo hash and combine.
Serve and enjoy!
Cheers~
Leafy