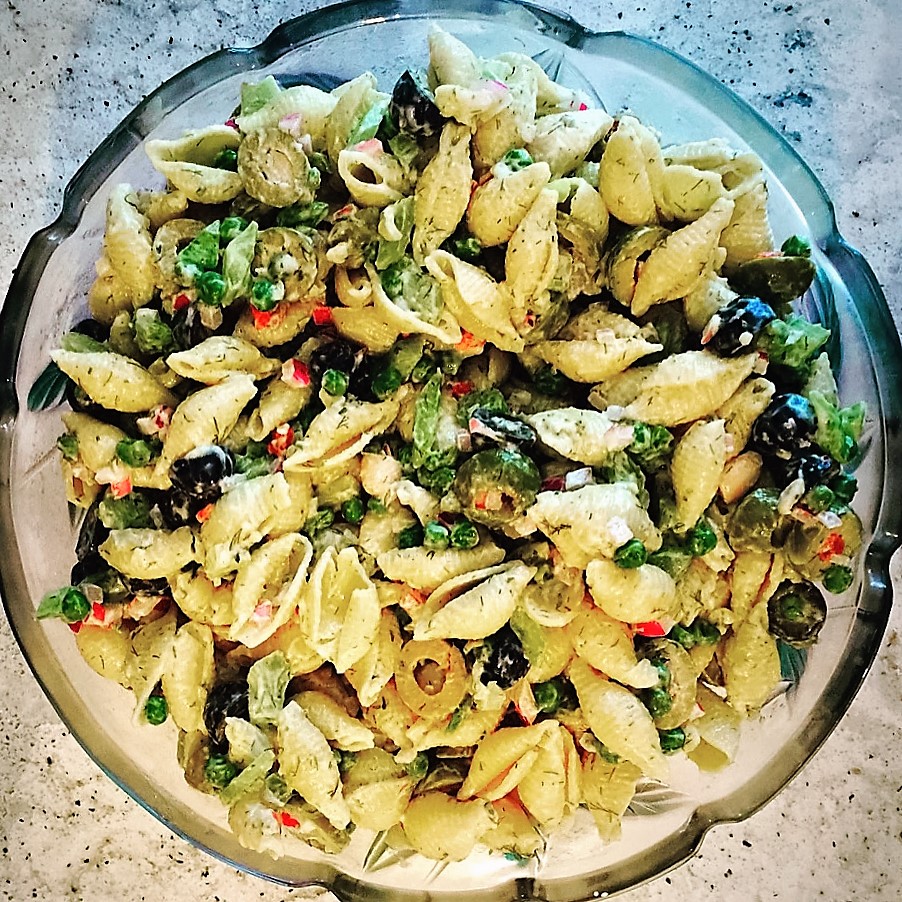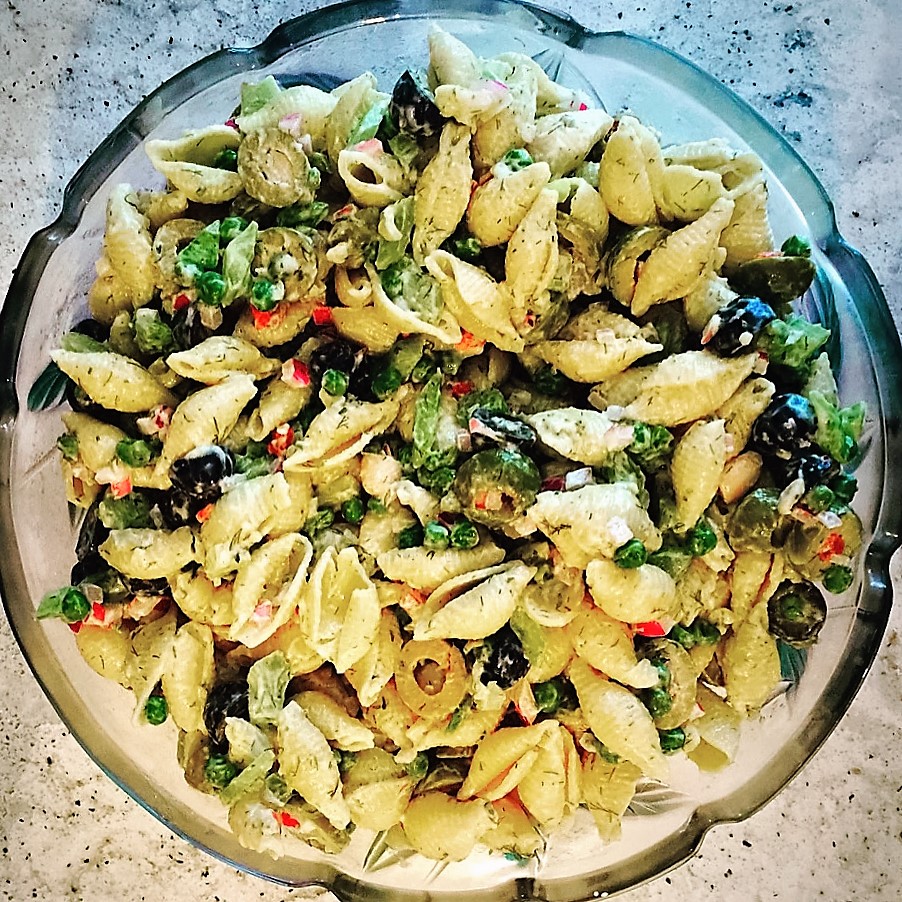 This is a pasta salad that was inspired by one of my mom's friends. I was reminded of it earlier this week so I asked her for the recipe.   It was kinda like "add a little of this and a little of that" and voila! So I did just that and made it vegan by switching out the mayo with Just Mayo and I added some additional spices for our liking. It was a hit at the BBQ we had yesterday.
1 Box large ridged shelled pasta cooked according the package directions3/4 medium red onion, diced
1 – 6 oz can reduced sodium lack olives, sliced
1/4 jar pimento stuffed green olives
2 large celery stalks, diced
1 1/2 cups frozen peas, rinsed with warm water until no longer frozen
Dressing:
1 1/2 cups vegan mayo (I used Just Mayo)
2 Tbsp. apple cider vinegar
4 Tbsp. dried dill
2 Tbsp Sunny Paris seasoning from Penzky's prepared per package directions
Mix the pasta and veggies together. In a small bowl mix the dressing ingredients together and mix in with the pasta mixture.   Refrigerate for a few hours before serving to let the pasta chill and to let all the ingredients get cozy together.
Enjoy!