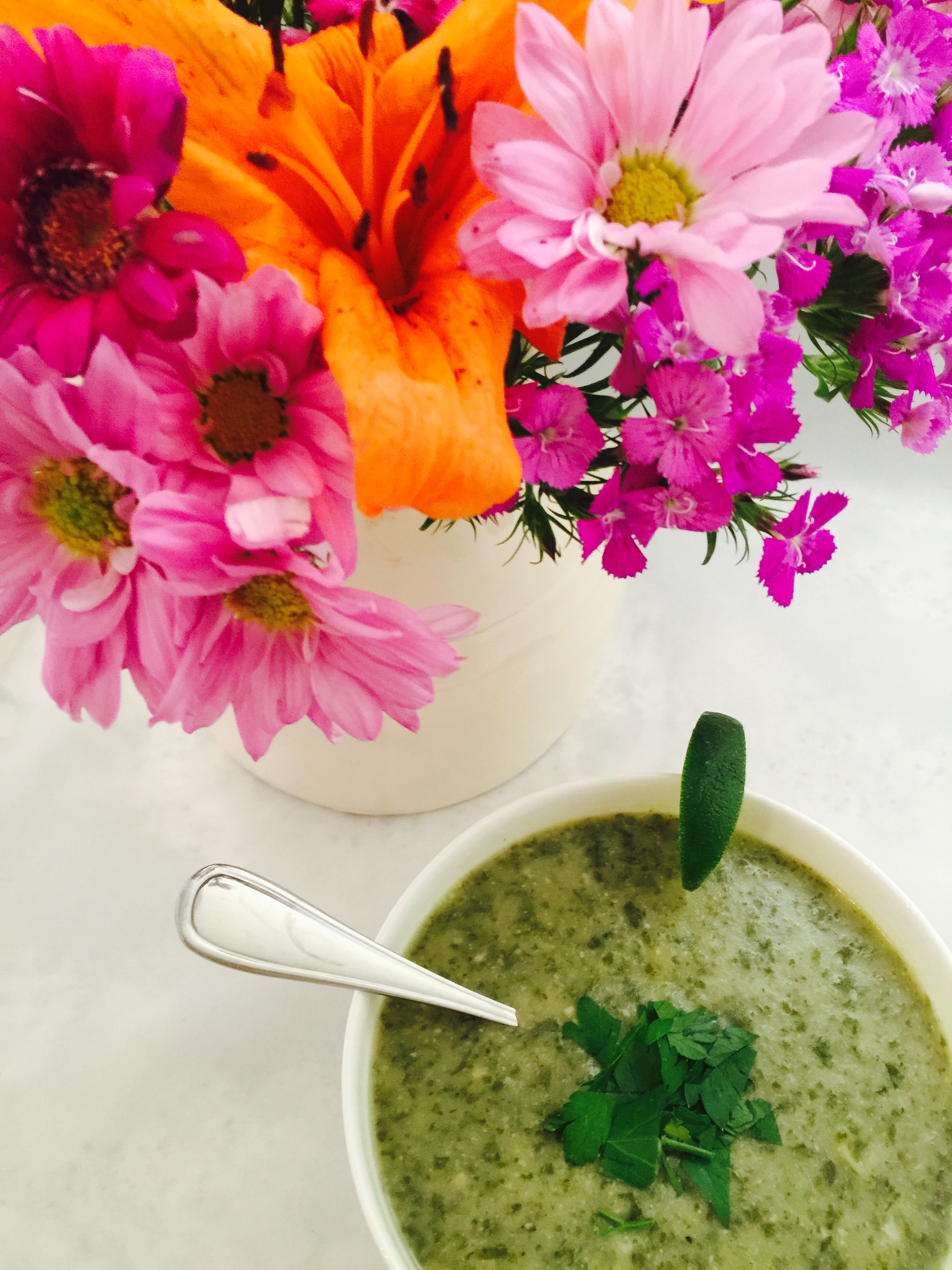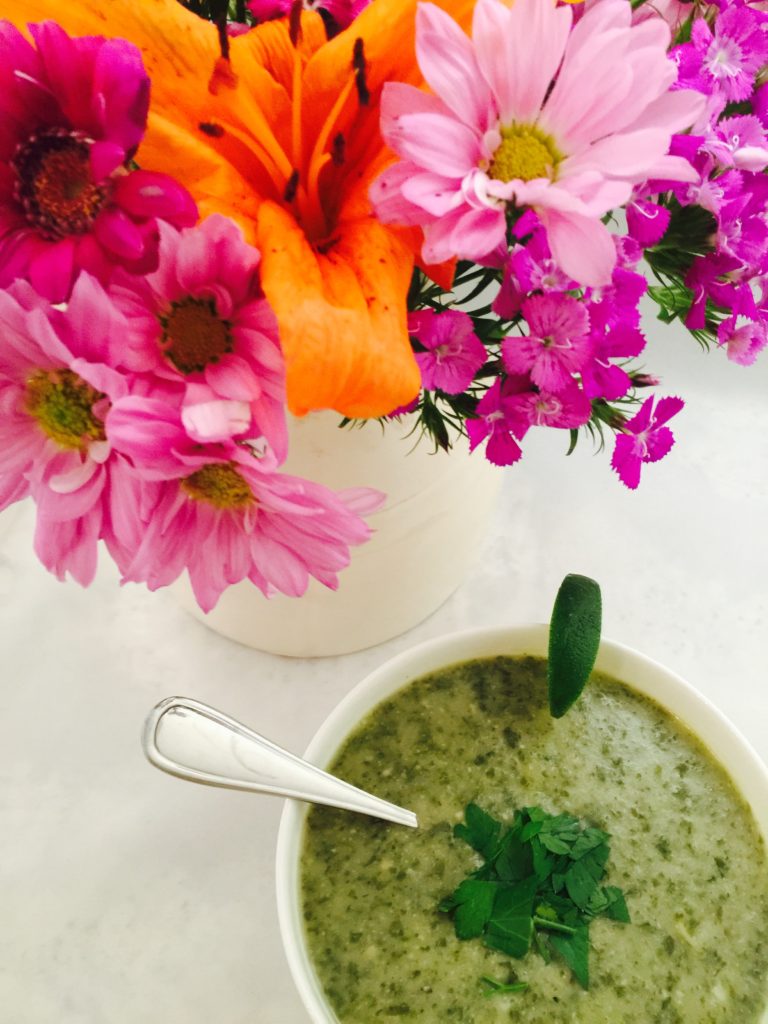 This soup came about due to the abundance of radish greens we had from our garden.  It is full of Vitamins A, Vitamins C and Calcium!  You get a lot of bang for your buck with this tasty green soup!  This soup comes together quickly and is perfect for a weeknight meal if your radish greens are already nice and rinsed well.
Radish Green Soup
1 large red onion, diced
1 heaping Tbsp diced garlic
2 leeks, rinsed thoroughly and sliced
5 medium Russet potatoes, diced into bite size pieces for easy cooking
12-16 cups radish greens
6-8 cups veggie broth
Water or veggie to saute onion and garlic
3/4 cup raw cashews
1/2 cup hot water
1 Tbsp. lemon juice or Rice Wine Vinegar
S&P to taste
Saute the red onion and garlic until translucent adding broth or water to keep from sticking to the pan.
Add the leeks and continue sauteeing.
Add the potato, radish greens and veggie broth and bring to boil. Turn down and simmer until the potatoes and radish greens are tender.   Add a little salt and pepper.
While the soup cooks, add the cashews and water to the to a small blender and blend until creamy.
Once the soup is cooked and the potatoes are fork tender, add the soup to a blender and blend until everything is all happy. You might have to do this in batches. Place it all back in the pot and add the cashew cream and stir until heated through.   Adjust seasonings as needed and add the lemon juice or rice wine vinegar for some extra deepth to this soup!