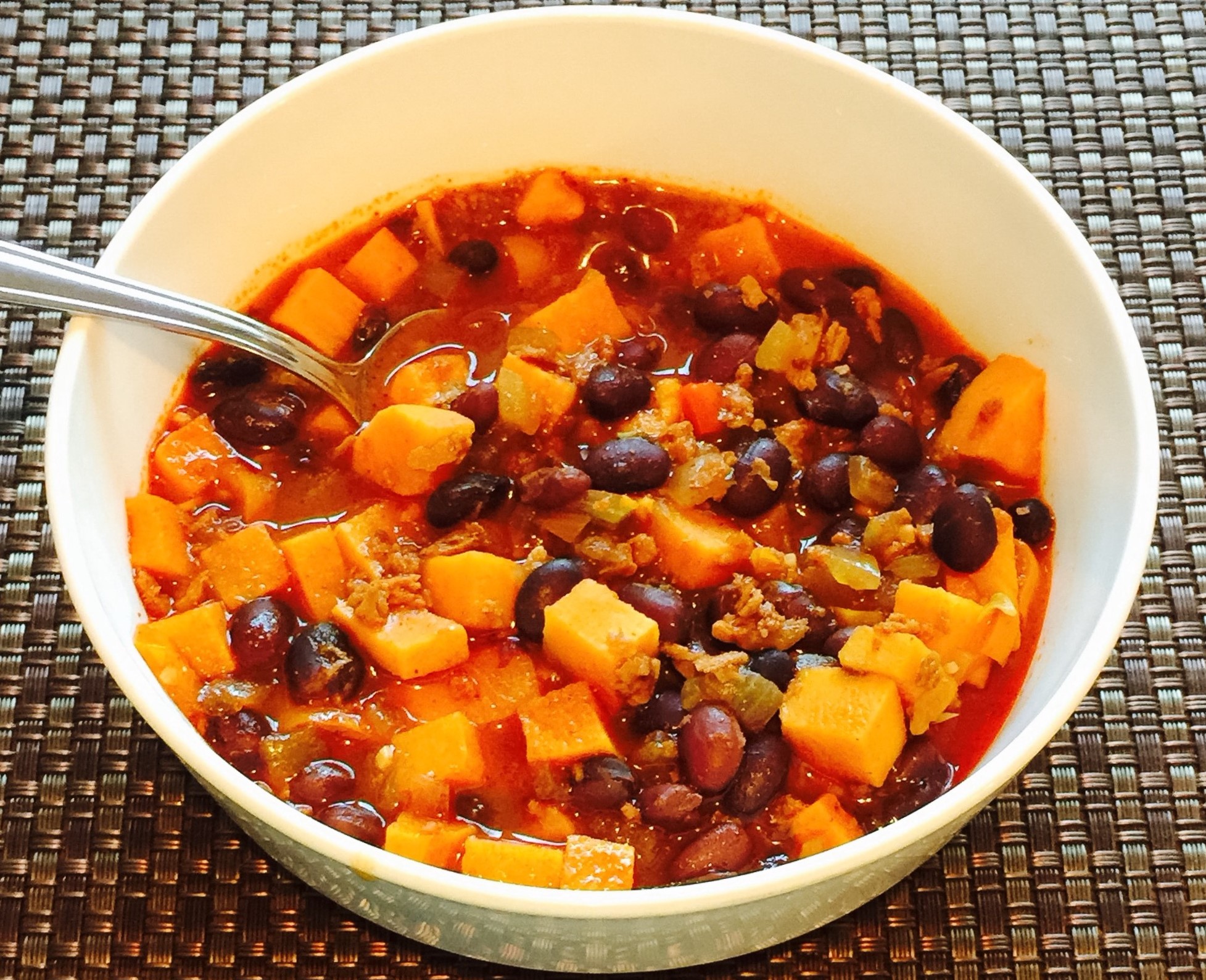 I made this soup yesterday using ingredients I had on hand and it was tremendously good!  What made it even better was the fact that I threw it all in the crockpot and let it cook all afternoon long so when we were ready to eat, dinner was ready.  I wasn't really hungry for dinner so it was nice having this in the crockpot because I was able to nibble on small bowls of it all night long until it cooled down enough where I felt I could safely put it in the refrigerator without warming everything in the fridge up to much and thankfully by that time I was full and ready for bed!  I have a feeling during the spring and summer when our evenings will be packed full of outdoor activities, I will be using the crock pot more and more.  As we all know it's so versatile and easy to get dinner on the table in a snap without having to spend tons of time in the kitchen.  Turn the swith to on and forget about it for the rest of the day!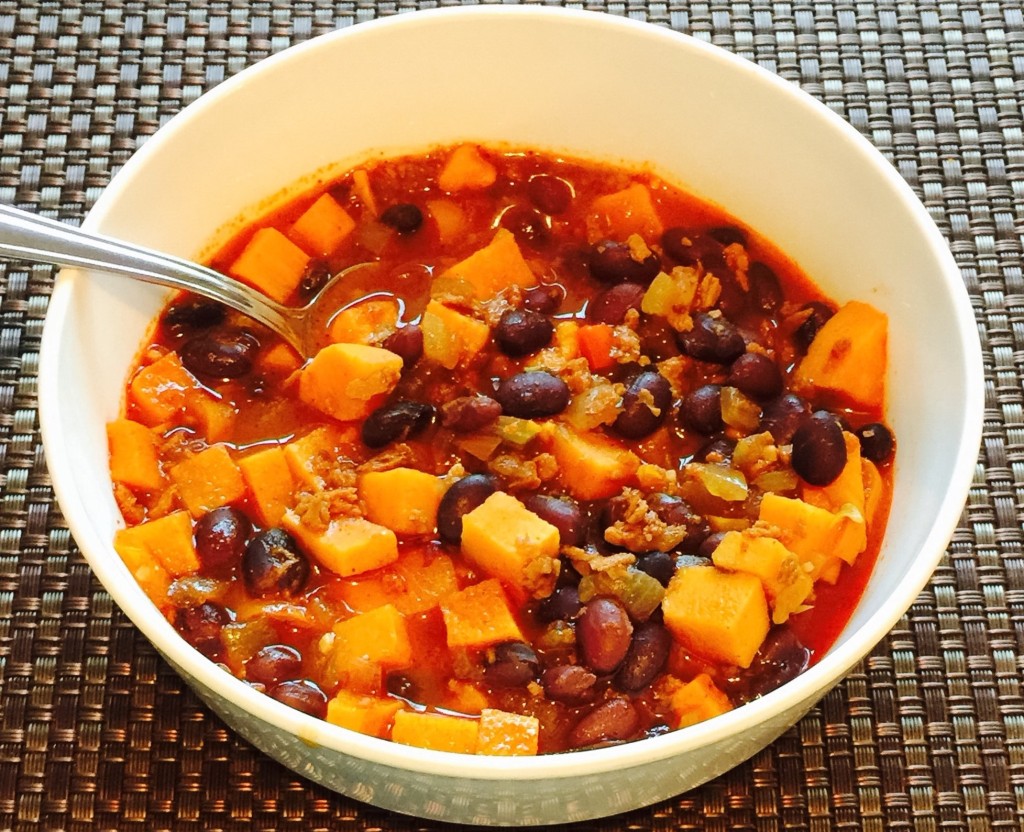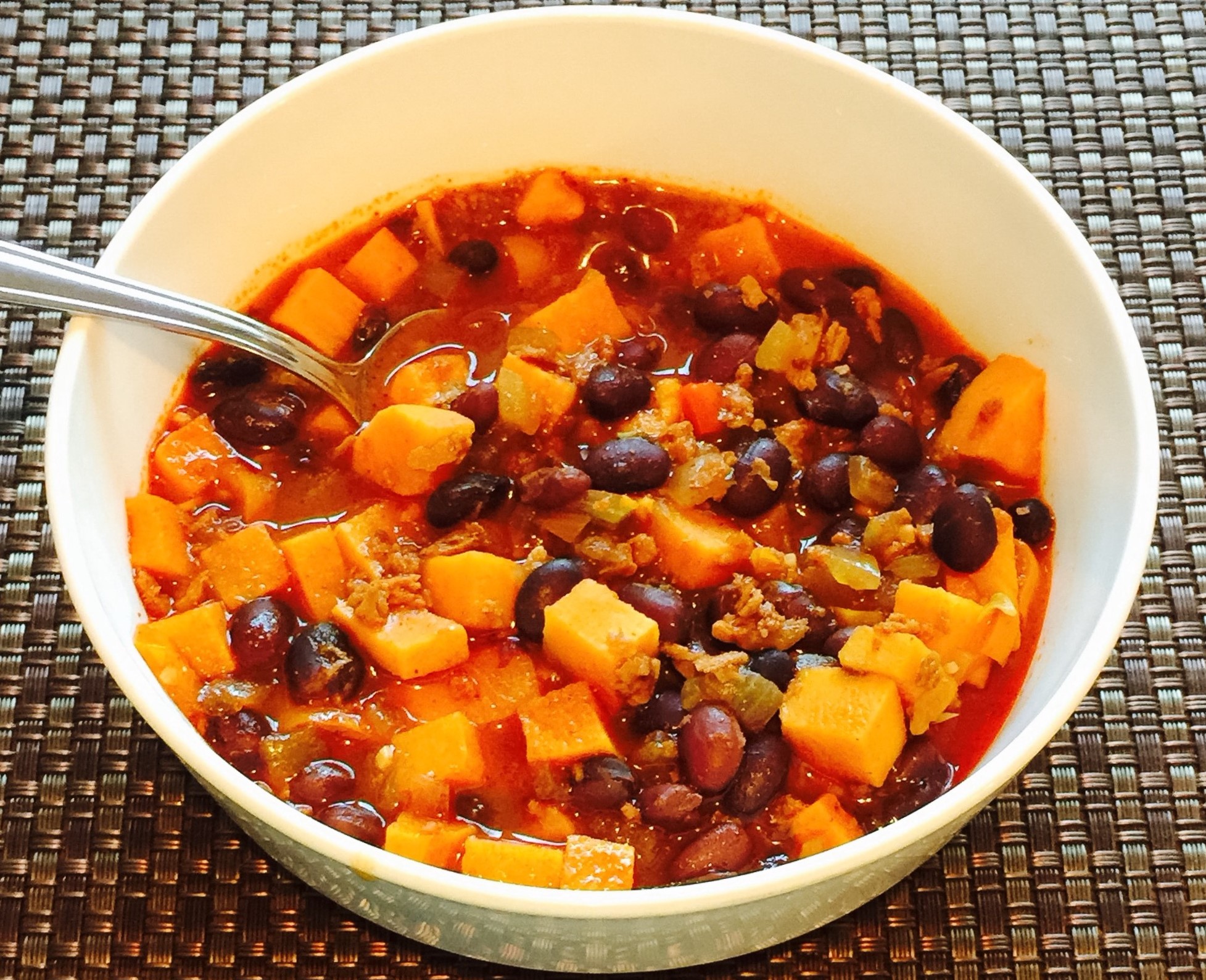 Soy Chorizo, Sweet Potato, Black Bean Soup
Serves 6
1 small onion, diced
1 clove garlic, minced
1 bell pepper or 5-6 small sweet peppers
1/2 package of Soyrizo
2 cans (15 ounces) black beans, drained and rinsed
2 cups water
1 1/2 Tbsp chicken flavored bouillon
1 Tbsp. Chili Powder
1 Tbsp. Cumin
Sautee the onion until translucent, you may need to add a little water to the skillet to keep it from sticking or browning to much, 3-5 minutes. Add the peppers and garlic and cook another 2 minutes or so.
Transfer the onion and pepper mixture to the crock pot, along with the rest of the ingredients and stir to combine.
Turn the crock pot on high and cook for 4-5 hours. Check for doneness then turn to low until ready to serve.
Nutritional info:
Calories 312, Fat 5.7, Cholesterol (mg) 0, Sodium (mg) 690.8, Potassium (mg) 227.7, Carbs (g) 54, Fiber (g) 11.1, Sugars (g) 7.3, Protein (g) 12.4, Vit A (%) 207.8, Vit C (%) 9.3, Calcium (%) 8.5, Iron (%) 18