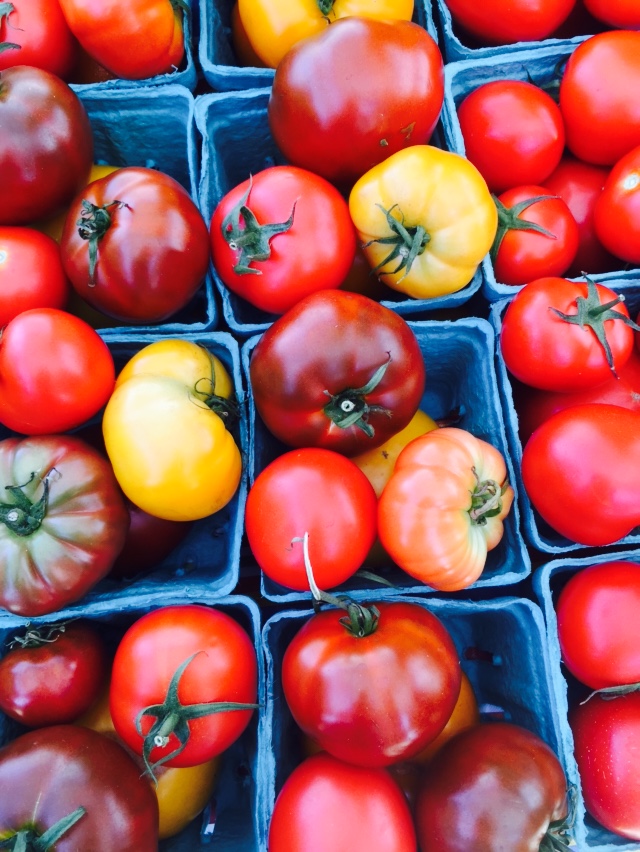 We started today off packing a picnic lunch for ourselves and we headed down to the Farmers Market on John's Island and basically looked around and talked with some of the people who have booths there.  We did end up buying some BBQ'd Sea Salt and Fresh Corn that was picked just last night!  To say we were STOKED about the corn was an understatment!  Fresh corn, picked less than 18 hours prior of purchasing!  Ummm…YES PLEASE!
Hmmm…apparently I didn't get any pictures of the corn!
Then we went to the Firefly Whiskey Distillery and had a wine tasting followed with Whiskey, Vodka, Moonshine and Rum tasting!  Umm, yeah, that was a lot of fun!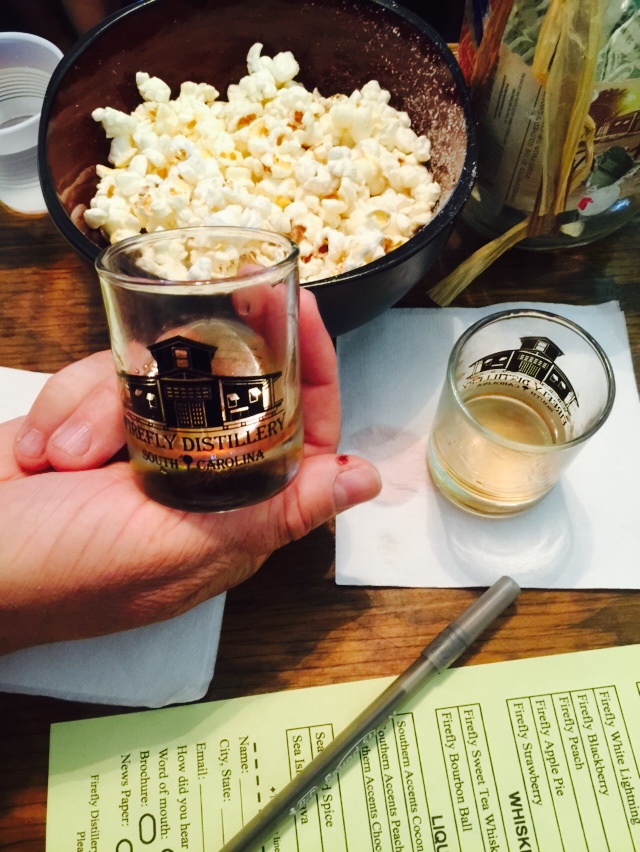 After all of the tastings we went to walk around and came across a cow and Roosters and chickens.  Jim made a new friend, with the cow!  The cow literally followed us where ever we went after that.  It got to the point where other people were laughing at him and the cow and commenting on how "cute" they both were!  It was an adorable sight.  Until we decided to leave because the cow would not leave Jim alone.  Once we got on the other side of the fence the cow stood there and stared at us and waited for us to come back.  Sorry little cow…we will hopefully see your sweet face again!  After the cow event, we saw chickens and roosters too!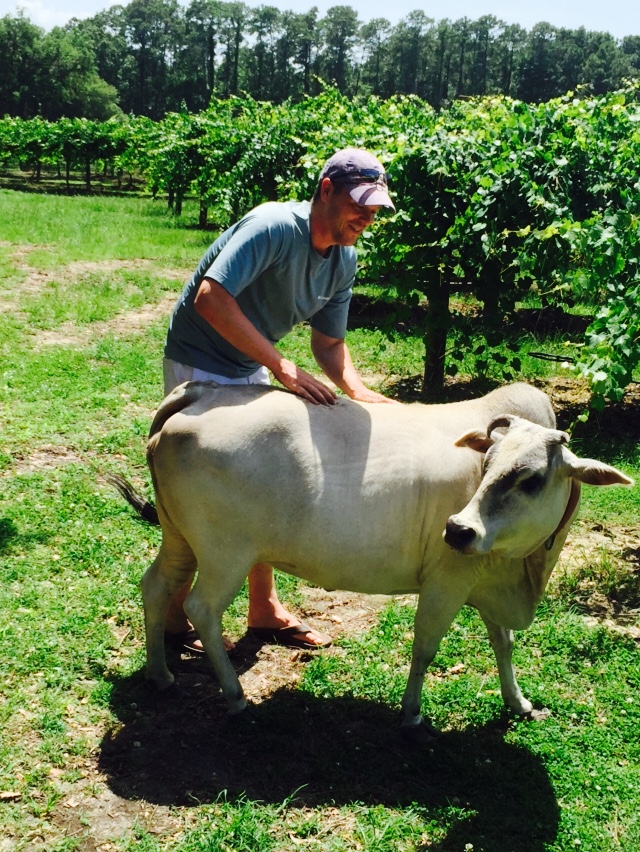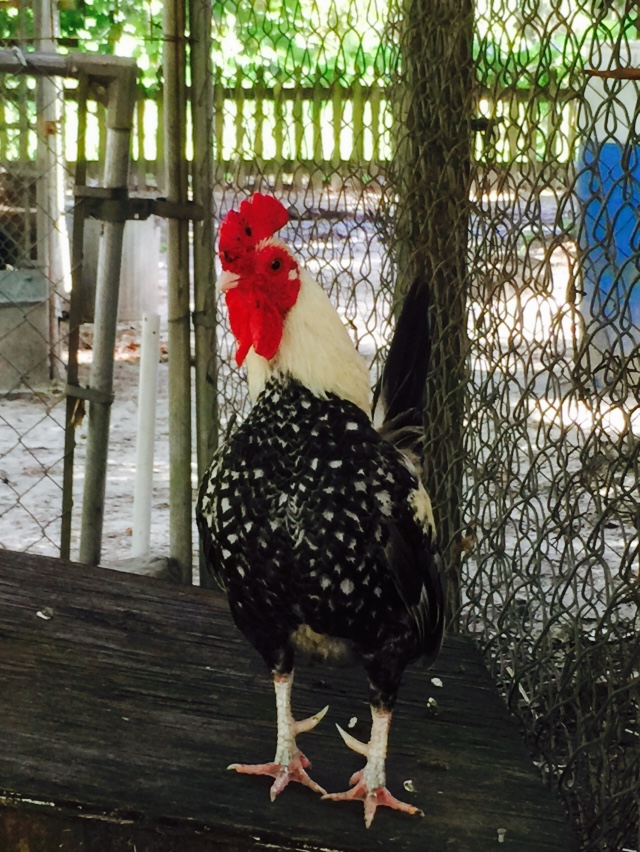 We then went to Angel Oak and laid down under the tree and just relaxed and enjoyed some quiet time away from all of the other tourists.  It was very peaceful!
After that we ended up driving down Kiawah Island and found out really fast we had crossed the tracks and were WAY out of our elimate!  The land there starts at 5 million and only goes up from there!  Ummm…yeah, we didn't really fit in and didn't want to embarrass ourselves so we stopped in at The Veggie Bin and talked to the owner and head chef.  They are still in the process of opening up but we got a tour of the kitchen and all the behind the scene stuff!  Me, being me, I was in heaven!  Once we left there we decided to come home and have our picnic on our back deck.  And since we were home we wanted corn!  LOTS OF CORN!  But on the way we had to split a sandwich because with all of the fun we had, we hadn't eaten since breakfast!