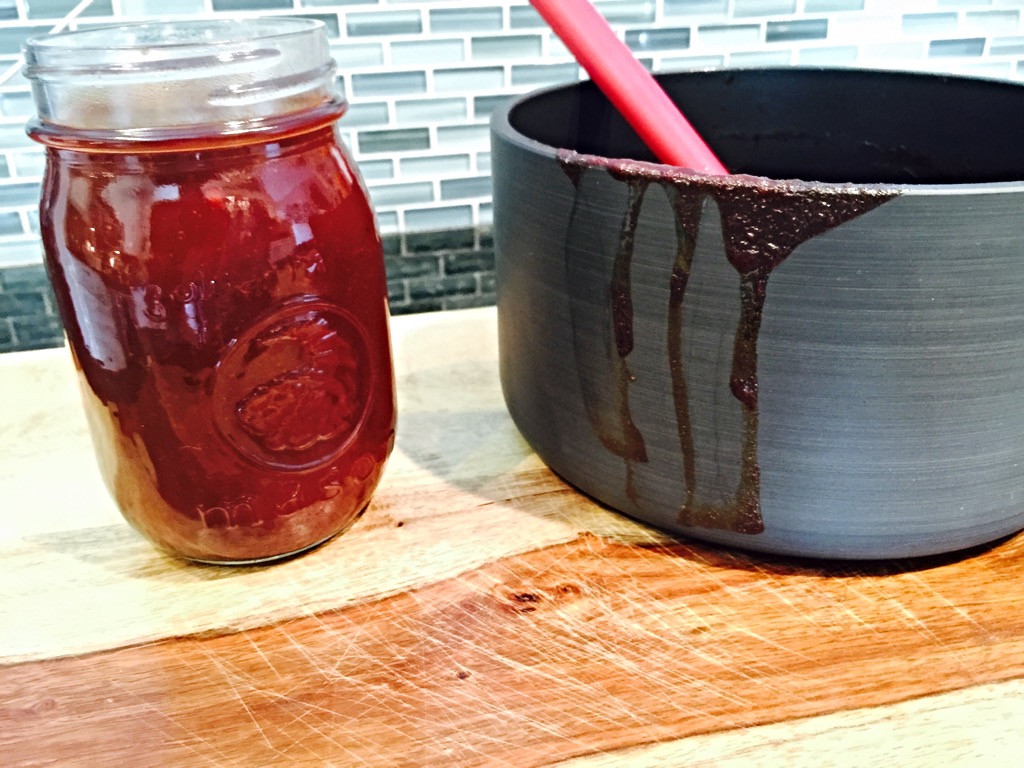 This afternoon ended up being a busy day in the kitchen.  It wasn't intended to be that way because I had a list of other things to do but once I got started I couldn't stop making stuff for this weekend.  First on the agenda was dinner tonight.  I make a mean marinated tofu, but I wanted something different for dinner tonight.  I wanted BBQ!  Earlier this week I saw BBQ sauce on sale at the grocery store and I have been craving it ever since and I have NEVER been a BBQ girl!  Looking back on it, I think the reason why is because I always thought BBQ sauce tasted "fake".  Sorry mom.  That was not intended to be a refelction on you.  I'm just a child of the 70's and 80's and that's how things were done then.  So, with that being said I didn't want all the extra stuff in it like high fructose corn syrup and all of the other unpronouncable ingredients in them.  So today, I got to work!  I looked at many different recipes and came up with this.  My taste buds have been transformed with this BBQ sauce!
1 (15 oz.) or 2 (8 oz.) can(s) tomato sauce
1/2 cup apple cider vinegar
1/3 cup honey or agave nectar
1/4 cup tomato paste
1/4 cup molasses
3 Tbsp. worcestershire
1-2 tsp. liquid smoke
1 tsp. smoked paprika
1 tsp. garlic powder
1/2 tsp. freshly-ground black pepper
1 tsp. onion powder
salt, a pinch or two to tast
a small pinch of cayenne powder for extra heat to taste
DIRECTIONS:
Place all ingredients in a meduim saucepan and whisk together.  Bring to a simmer over medium-high heat. Reduce heat to medium low and simmer (uncovered) for 20 minutes, or until the sauce has  thickened.
Use the sauce immediately, or refrigerate in a sealed container for up to 1 week.