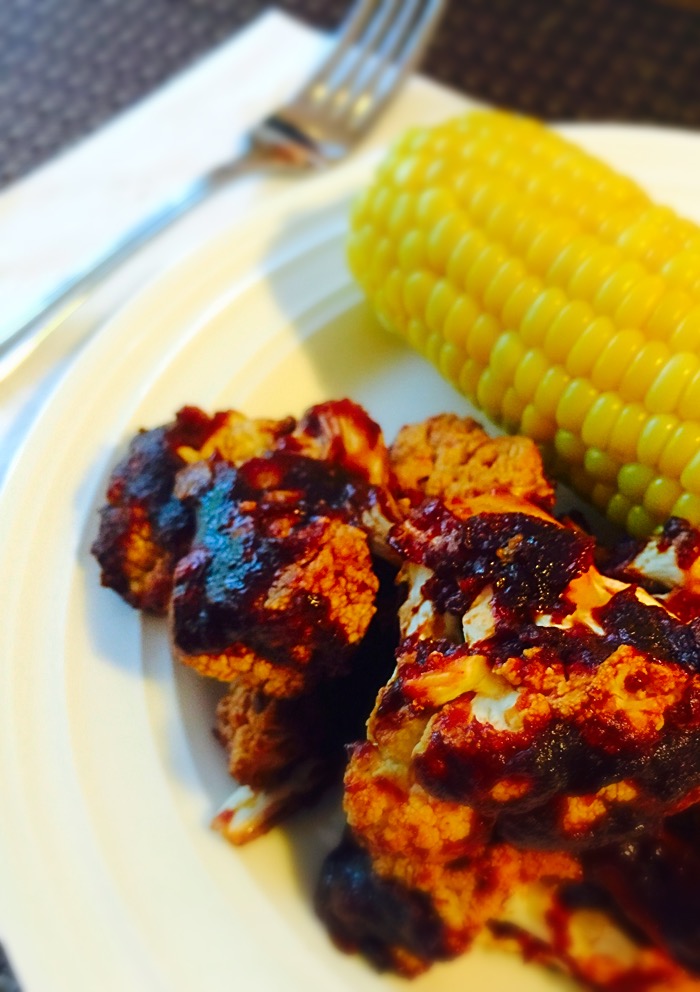 As you may remember the other night we made homemade BBQ sauce.  Tonight dinner was a really quick, throw stuff together from the fridge kind of night.  I can't even say that it was even a leftover kind of night because it wasn't.  It was seriously just down and dirty, quick and an extremely easy kind of dinner.  And better yet, my love did most of the work!  That makes it even better!  It might not look like much but we were both more than satisfied and full and didn't need anything else.  I think the warm weather helps in keeping our appetites to a minimum.  We are breaking records around here.  It was 99 degrees today and broke a record.  Tomrrow we are supposed to get over 100 degrees.  While I'm used to 105-110 degrees (easy) living in Arizona for 18 years, I am completely readjusting to living back in the south!  I have been hot and SWEATY as all get out!  Gross. It's turning into a 3 shower a day kind of life around here!  And don't even get me started on the skeetters…I will digress for now.  Don't get me going!
Back to dinner.  Light and easy are what this time of year is about around here right now.
Baked BBQ cauliflower and more corn!  The corn tonight was good but it wasn't drop dead good like it has been the last 2 nights.  I guess what they say is true, it's always at it's peak when it has just been picked.  No need to fret though!  We have 2 more ears left that will not go to waste and will be eaten tomorrow night!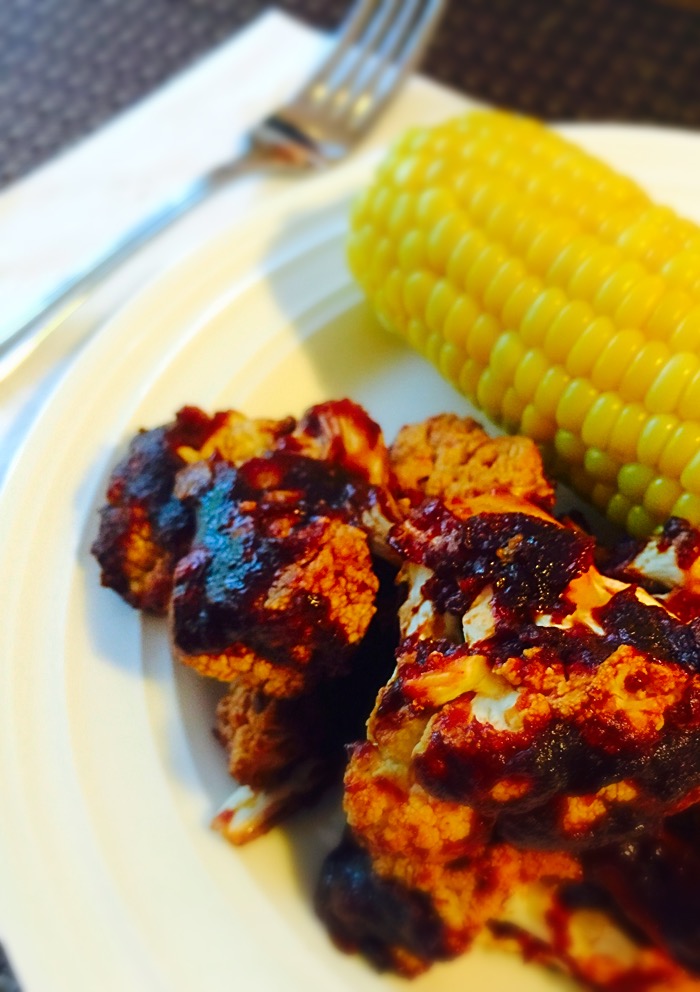 Pre-heat the oven to 450 degrees.  Cut the cauliflower into florets and place on a cookie sheet lined with foil, spaced apart so the heat circulates between them.  Coat them with your favorite BBQ sauce, hopefully something that doesn't contain high fructose corn syrup, but that's just a suggestion.  Bake for about 25 mintutes turning over half way through.  Test the last 5-10 minutes to make sure they don't get to dark or are over cooked.  You want the cauliflower to be somewhat carmelized but not burned and you want the florets to still have some bite to them and not be to mushy or to crunchy….OR…maybe you do!
Enjoy!