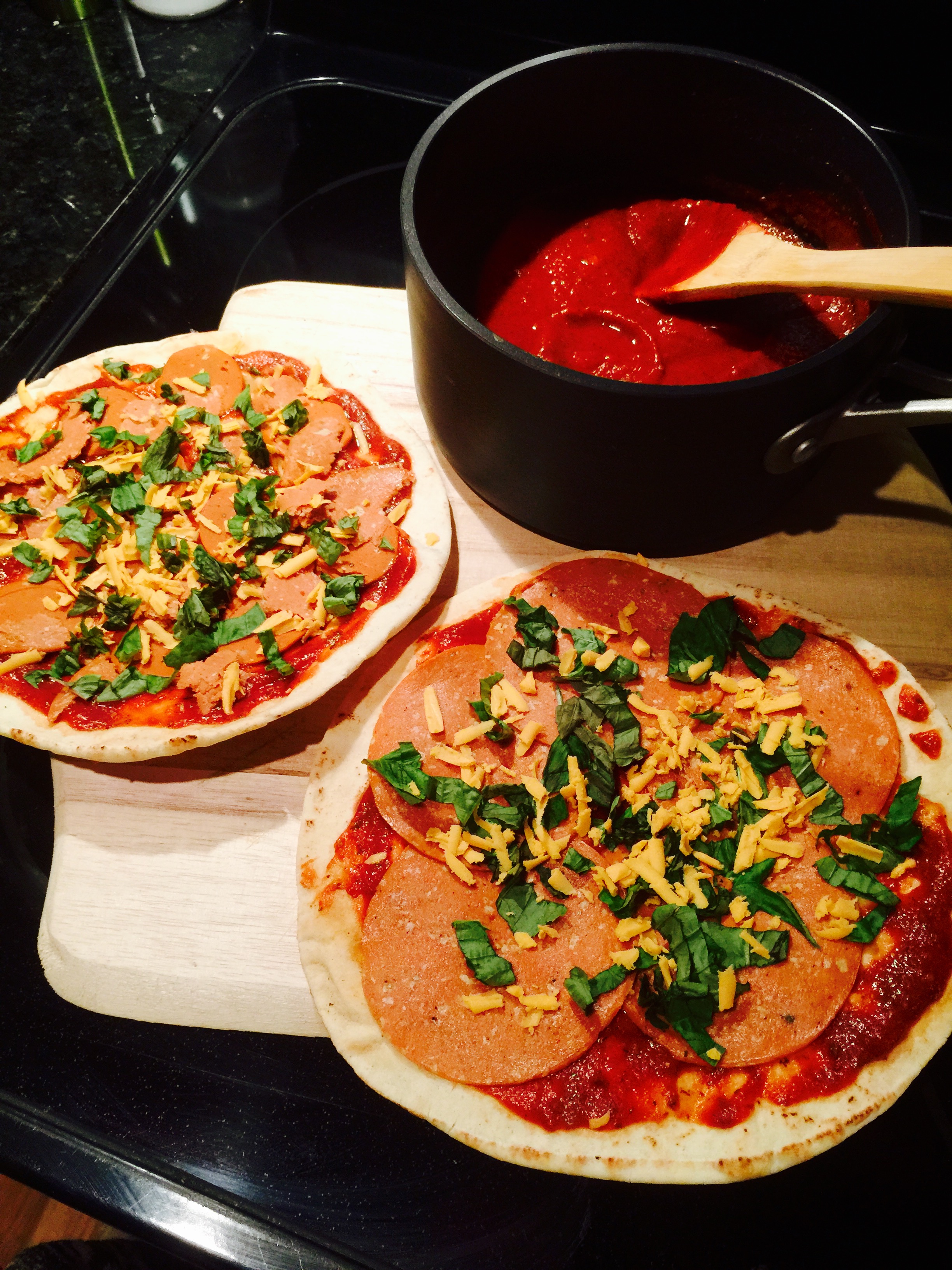 Last week we were on a major pizza kick!  The first part of the week we made pizza with Trader Joe's pizza sauce that we had left over in the freezer.  However, the following night we wanted pizza again and we were out of pizza sauce.  I went online and found so many recipes for homemade pizza sauces and built ours on our tastes and what we like.  The crusts of the pizza were actually pita breads that we had picked up at a local Medeterranian restaurant that we absolutely love.
Pizza Sauce
Makes Approximately 6 pizza's
Calories 111; Fat (g) .1; Cholesterol 0; Sodium (mg) 70.8; Potassium (mg) 1,154.1; Carbs (g) 23.3; Fiber (g) 7.5; Protein (g) 6.4; Calcium (%) 1.8; Iron (%) 19
4– 8 oz. cans tomato sauce, no salt added
1 – can 12 oz. can tomato paste
1 heaping tablespoon Italian seasoning
1 heaping tablespoon dried oregano
1 ½ teaspoons ground fennel seeds
1 teaspoon onion powder
1 teaspoon garlic powder
Mix all ingredients in a medium size sauce pan and bring to a boil, stirring constantly.  Reduce heat, cover and simmer for 50 min, stirring occasionally.  Use approximately 3/4 – 1 cup sauce per pizza.  Save the remaining to use for later.  This sauce freezes well.
Here are just a few pictures of some of the pizza's we made over the course of the week.  We did not find one pizza that we did not like!