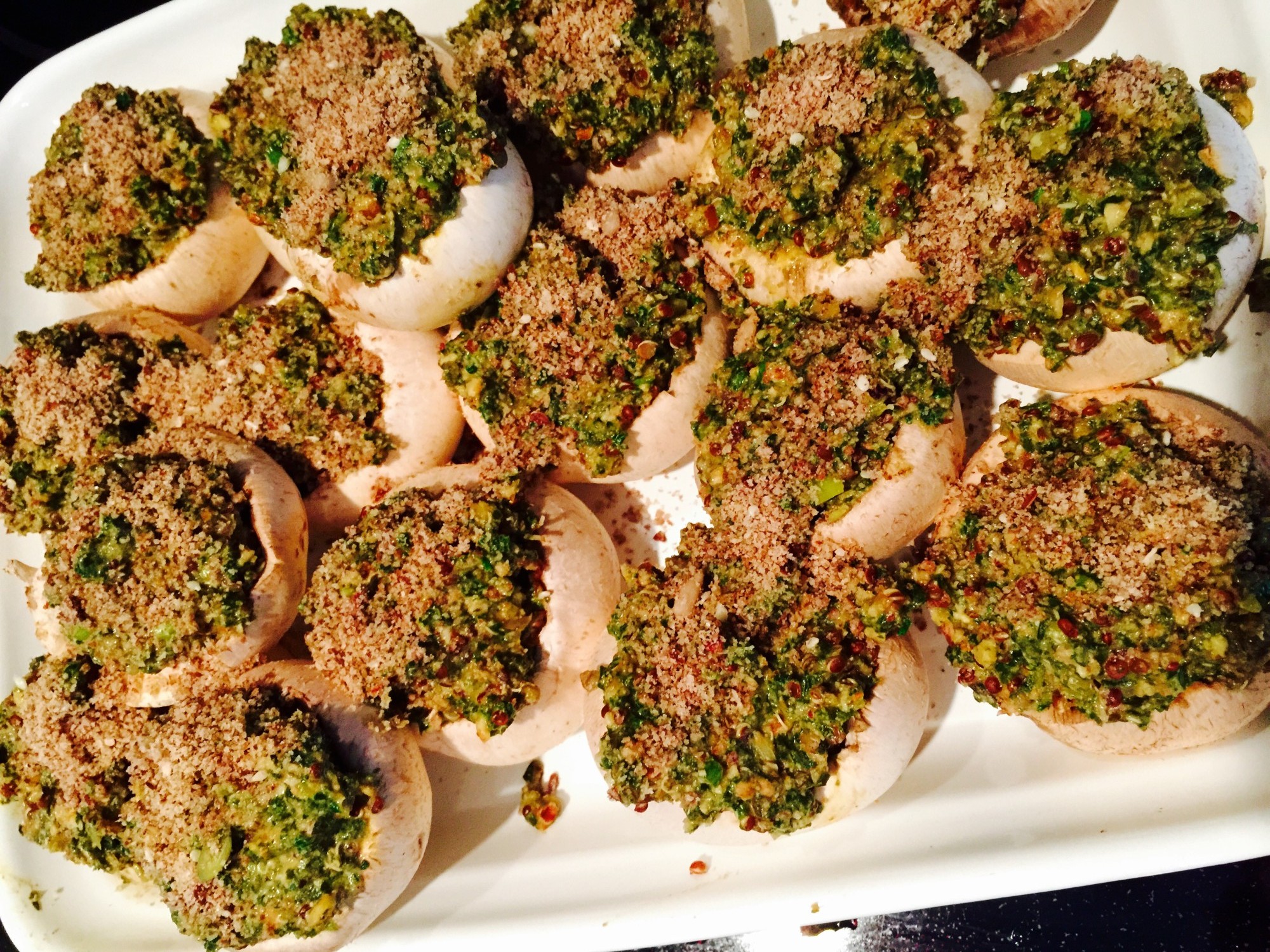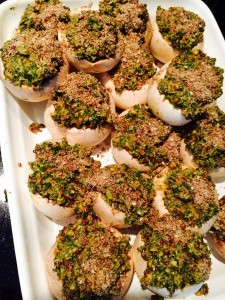 4 cups Kale
16-18 large mushrooms
3 green onions (white and green parts)
1/3 cup pecans or walnuts chopped
½ cup quinoa
2 Tbsp Sundried tomatoes
1 Tbsp EVOO
¼ cup nutritional yeast
2 Tbsp fresh parsley
½ cup vegetable broth
¼ cup bread crumbs or panko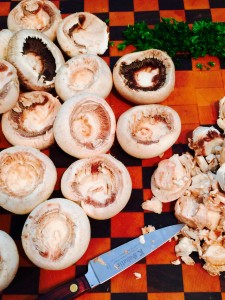 Steam the Kale in a large pot for 20 minutes until wilted.
Preheat the oven to 350 degrees.
Remove the stems from the mushrooms along with some of the meat and separate the woody ends from the meat.   Discard the woody stems.
Place the Kale, mushroom meat and the rest of the ingredients through the parsley in a food processor.   Process until fine and crumbly.  If needed add the vegetable broth just until moist.
Place the mushrooms in a large casserole dish or cookie sheet.  Fill the mushrooms with the filling and sprinkle with the bread crumbs or panko.  Bake for 25-35 minutes until the mushrooms are done.
Serve and enjoy!  Cheers!