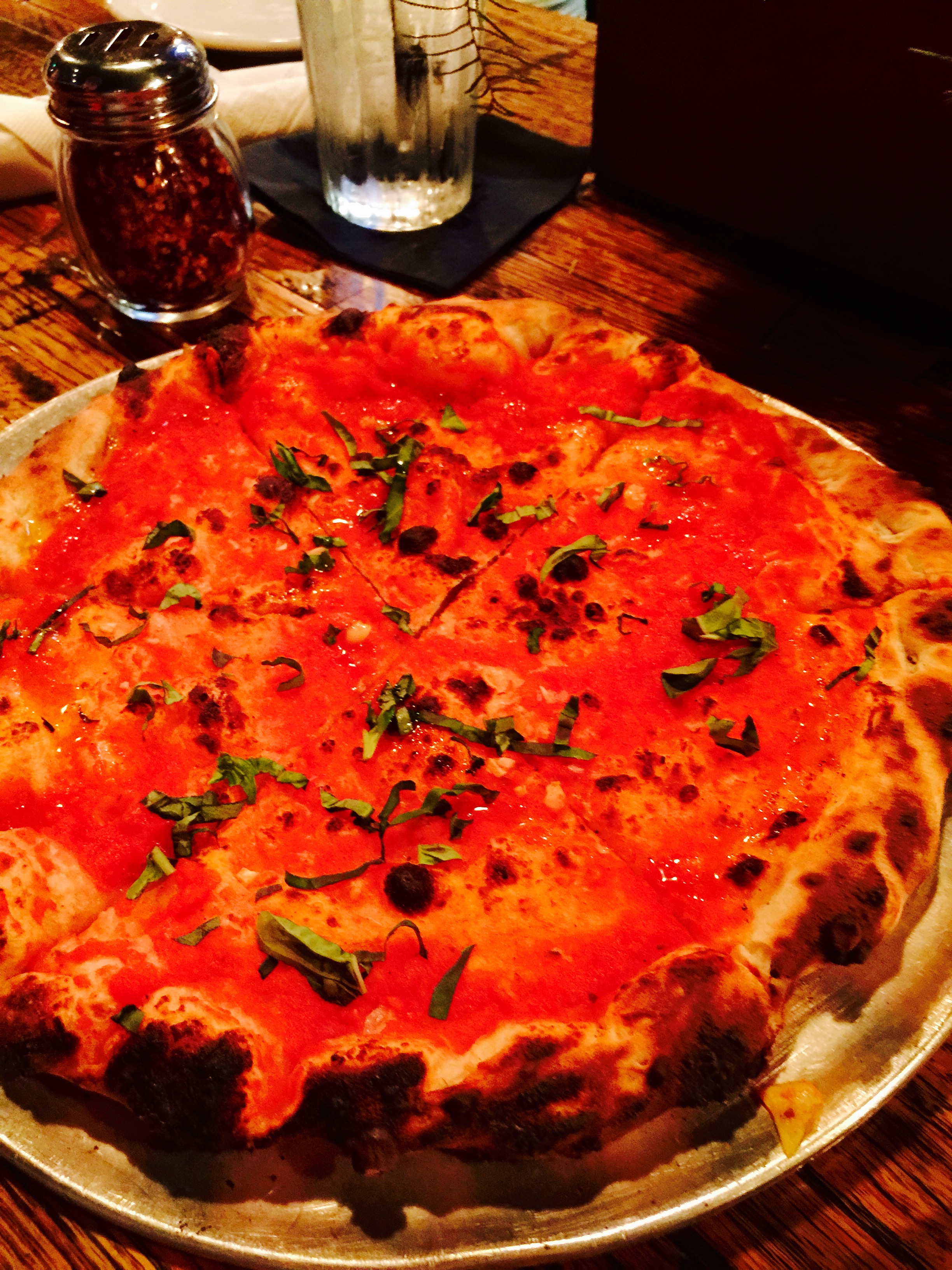 Jim and I decided to see the movie Wild last night and it was only playing at 2 theaters in the area.  The one time that worked for us was in the evening and at a theater that was 30 minutes away from home.  We realized on the way there that we had not been in this area of town before and we were really glad that we had stumbled upon this place.  The theater was small and quaint and had a full bar which we were excited about since we can't enjoy a glass of wine while watching a movie unless we are at home.  Plus, there were a few restaurants and bars in the immediate area that were very appealing to us.
We stopped into the theater and purchased our movie tickets and then headed over to "How Art Thou, Music, Cafe & Tapas Bar" and had the Roasted Garlic Hummus and the Fig and Olive Tapenade (minus the Humboldt Fog, i.e., cheese).  I thought it was all just absolutely divine however Jim was not a fan of the Tapenade because it was made with Kalamata Olives and he still can't stomach them after living in Australia for 8 months.  I guess they put Kalamata's in everything over there and he's still burned out on them.  Anyhew…I love them so devoured all of the olives and the Tapenade!
We then headed to the Terrace Theater and bought a bottle of wine to share and watch the movie.  We both loved it and now Jim is trying to figure out how to take a 4 month sabbatical so we can go hike the PCT!  It's always nice to have dreams!
After we went to the movie we headed across the street where they had a live band playing.  It was good. but it was cold outside so we didn't last very long.  We headed back to the area where the theater was and went into a  restaurant called Crust and had a Margherita Pizza without the cheese.  It was soooo good.  We will definitely be going back.