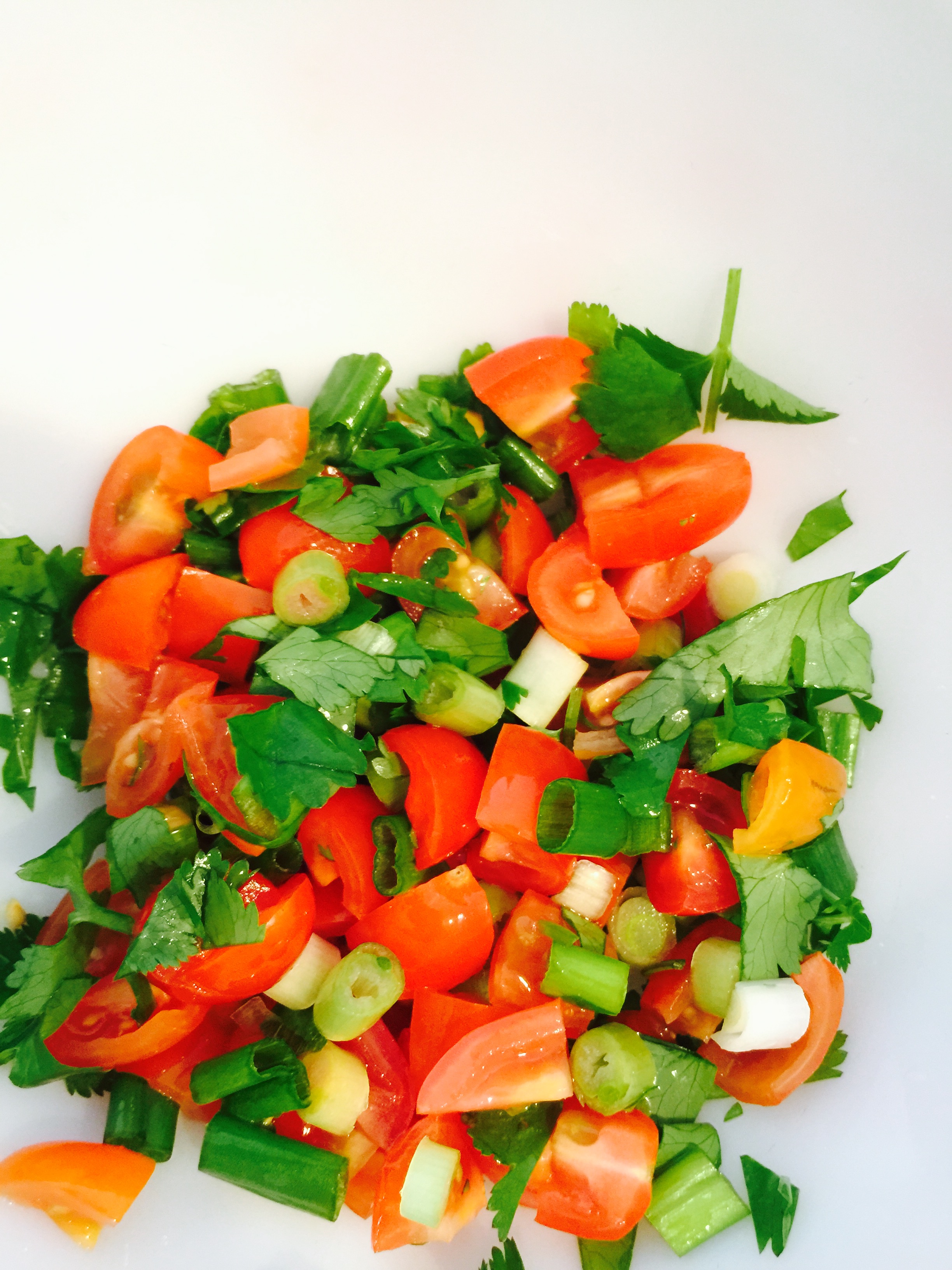 This morning we had leftover Tofu Scramble for breakfast. We were out of salsa from yesterday so I made a small, really quick batch of salsa to have with our taco's. It was literally 4 ingredients and added to the taco's nicely.
Salsa:
8-12 grape tomatoes sliced into small pieces
2 green onions, whites and greens chopped up
1-2 Tbsp Cilantro
1 tsp. lemon juice
Mix all ingredients together and serve on top of your taco's.
Whole Batch:
Calories 23, Fat 0, Carbs 4.4, Protein 0