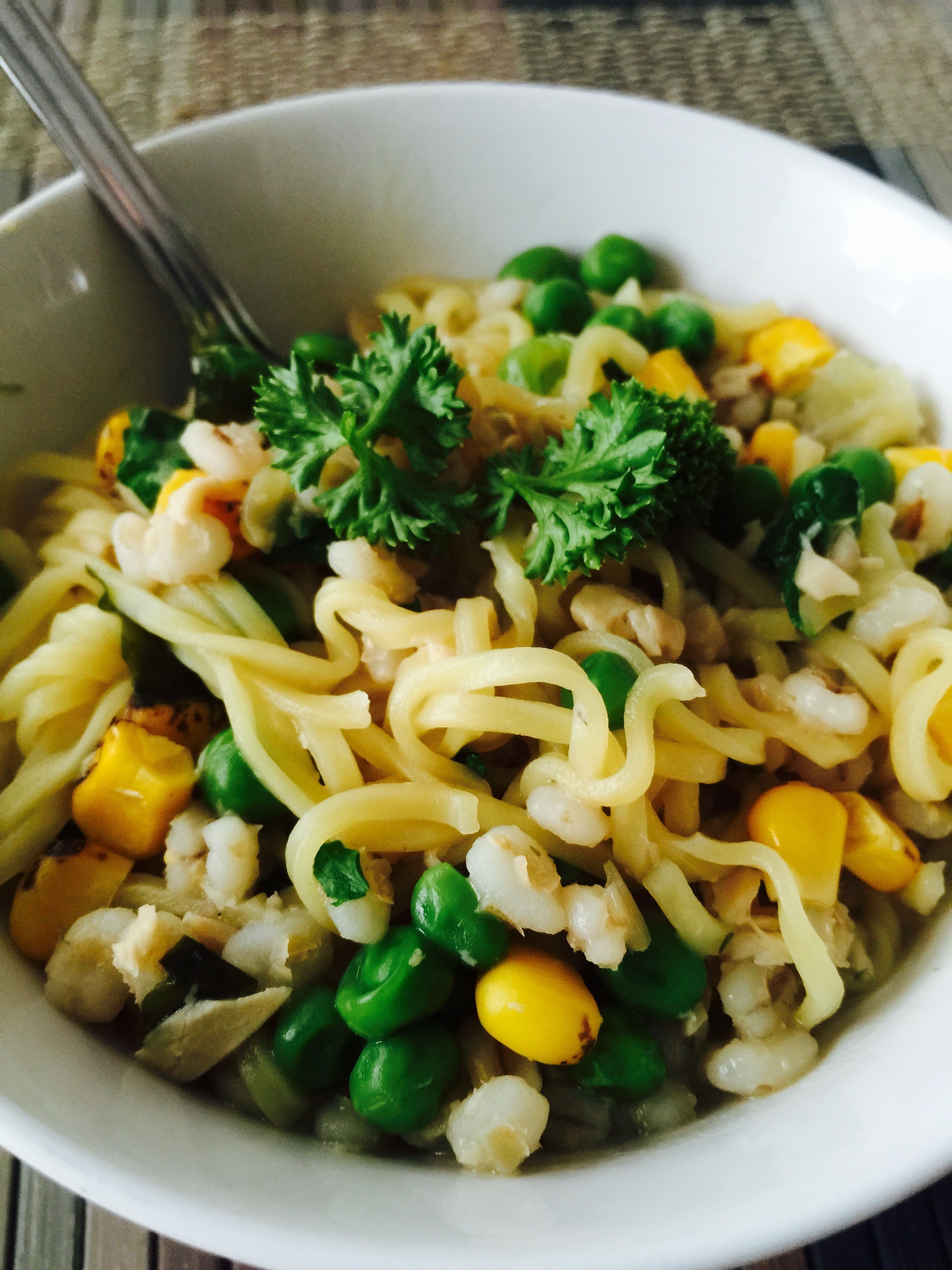 We have been working hard on the bathroom build-out upstairs today and were famished by 4:00 pm. Jim whipped up a really quick lunch for us and it was oh so good!
Ramen Noodle Soup Our Way:
1 pkg. Vegetable Ramen Noodles. (We have been using the Wei Chuang brand. We use the Spice packet but we omit the oil packet that comes in the package.)
1/2 cup frozen corn
1/2 cup frozen peas
1/2 cup cooked Pearled Barley
1 Tbsp. Soy Sauce
1 tsp. Liquid Smoke
1/4 cup Beyond Meat Chicken-less Strips (optional)
1 Tbsp. Chopped Cilantro (optional)
Bring water to a boil and add all of the ingredients except the cilantro. Cook 2-3 minutes or per package instructions and serve. Garnish with cilantro.
Calories 203, Fat 6.4, Carbs 28.4, Protein 7.8