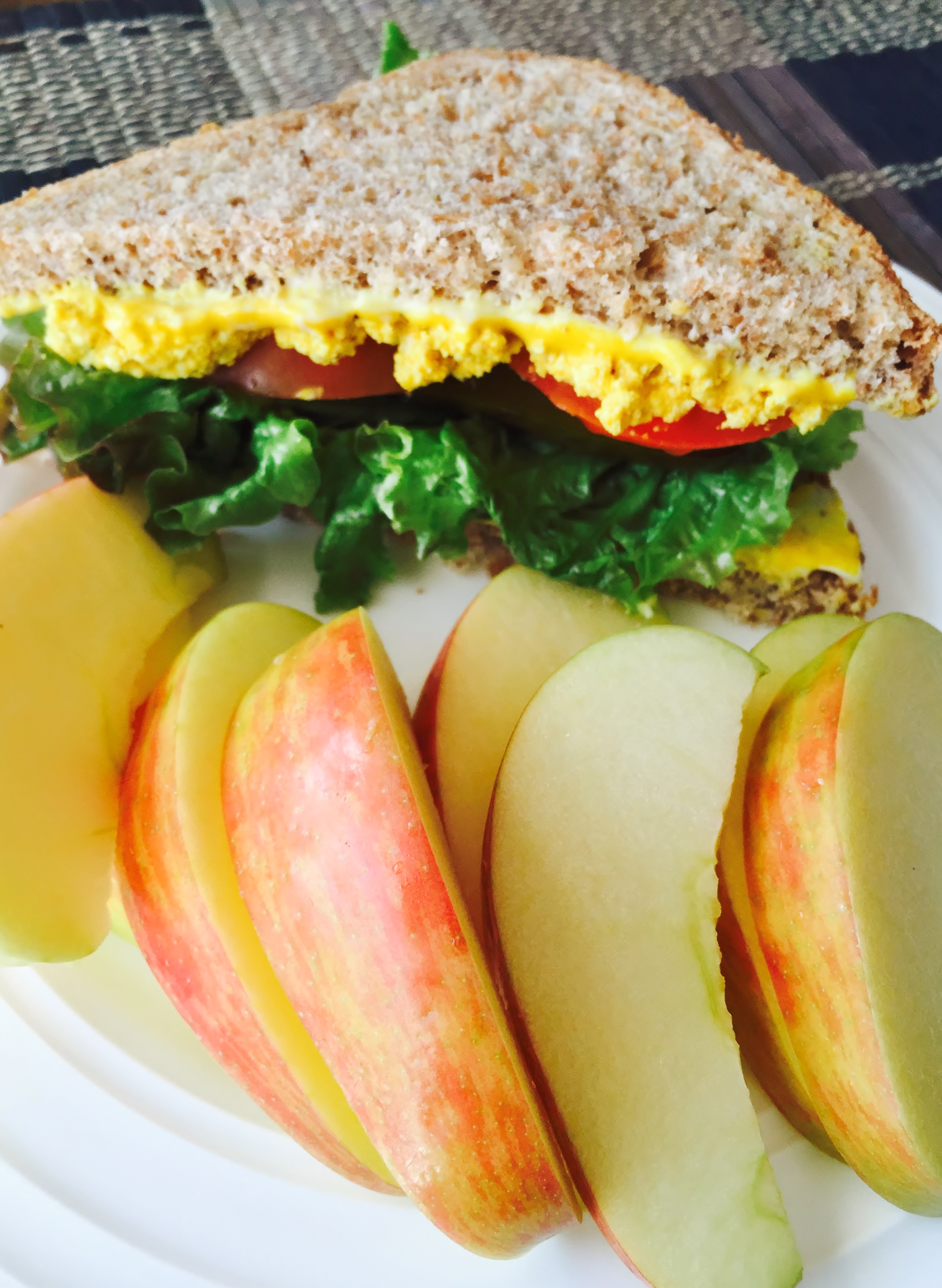 The other day Jim used the rest of te tofu scramble and made a sandwich out of it and added a pickle to it.  Of coarse I had to have a bite and it tasted just like an egg salad sandwich and I've been craving one ever since.  So today I threw this together in about 10 minutes.
Serves 4
1 pkg. extra firm tofu, drained and pressed
2 tsp. turmeric
2 tsp. yellow mustard
2 Tbsp. eggless mayo
A few dashes of lemon pepper
Mash the tofu well with your fingers and mix in the rest of the ingredients.
(Calories 130, Fat 9.1 g, Carbs 3.1 g, Protein 9.2 g, Cholesterol 0 g, Sodium 46.8 mg, Calcium 16.9%, Iron 11.6%)