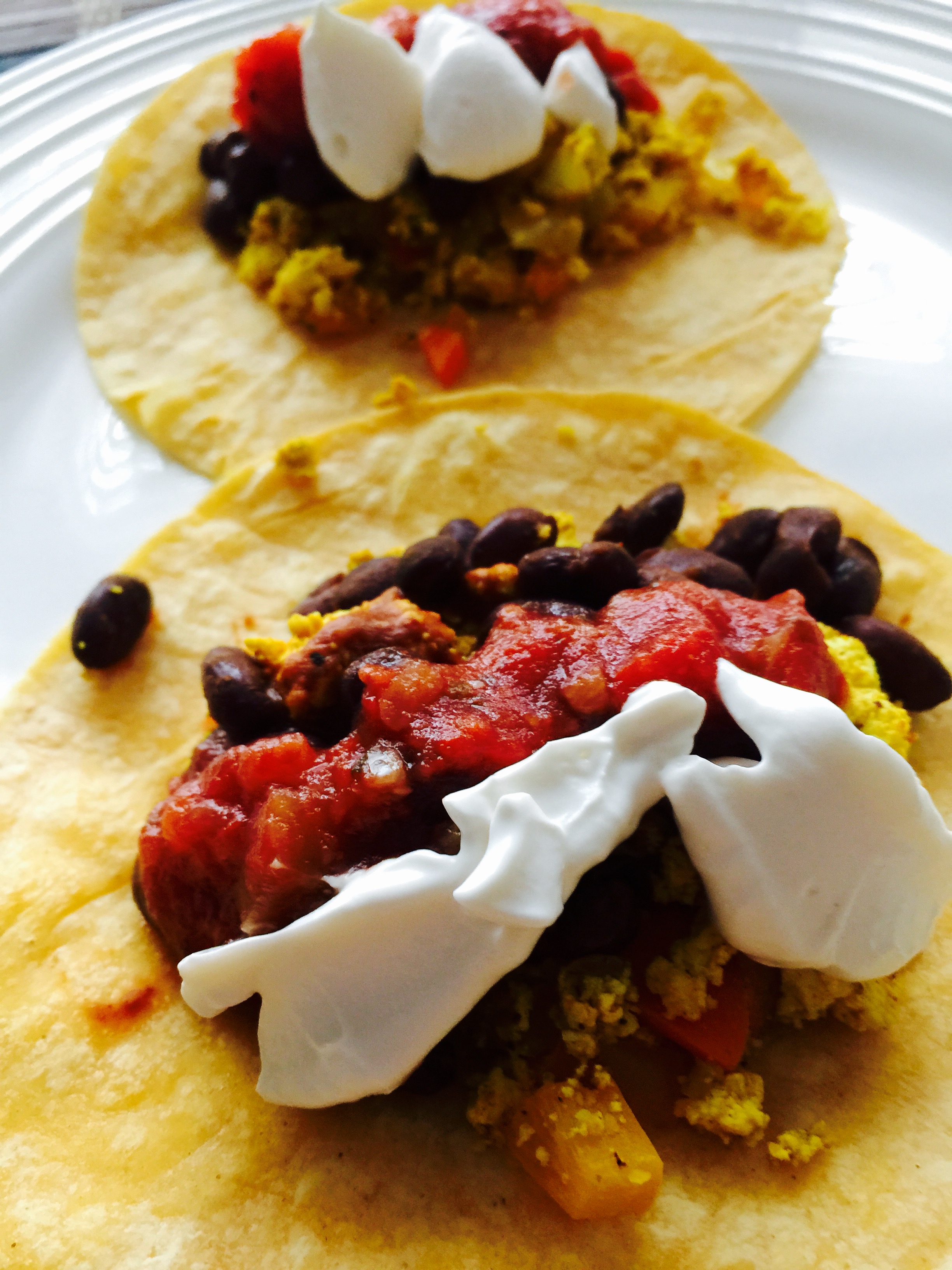 Clean out the Fridge Tofu Scramble
Serves 4
1 pkg. extra firm tofu, drained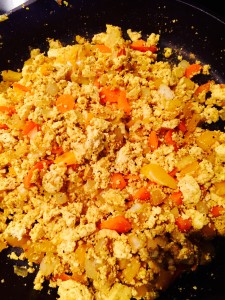 1 small onion, diced
1 carrot, diced
½  bell pepper, diced
Mrs. Dash Garlic and Herb Seasoning
2 tsp. Turmeric
1 Tbsp. Nutritional Yeast (optional)
S&P to taste
Water as needed
In a skillet (I prefer using a cast iron skillet) sautee the onion, carrot and bell pepper.  Add water as needed to prevent sticking.  Once the veggies are cooked until desired consistency, add the tofu and crumble with your fingers so it looks like a scrambled egg consistency.  Cook for 3-4 minutes.  Add turmeric and Mrs. Dash seasoning.  Continue cooking  and stirring occasionally until heated through.
Add salt and pepper to taste.
Note:  ***You can add any veggies you want to this recipe.  Zucchini, Celery, Tomatoes, Kale, Spinach, etc.
(Calories 208, Fat 4.3, Carbs 29.3, Protein 16.5, Cholesterol 0 g, Sodium 404.8 mg, Fiber 12.6 g, Calcium 21%, Iron 21.1%)
Chili Beans
1 can Black Beans, rinsed and drained
1 Tbsp. Chili Powder
¼ cup water
In a small pot, add all the ingredients and heat through.
Serve on warmed corn tortillas with salsa and non-dairy sour cream!  These are quick and easy and perfect for those mornings when you have a little more time than just toast or a bowl of cereal!