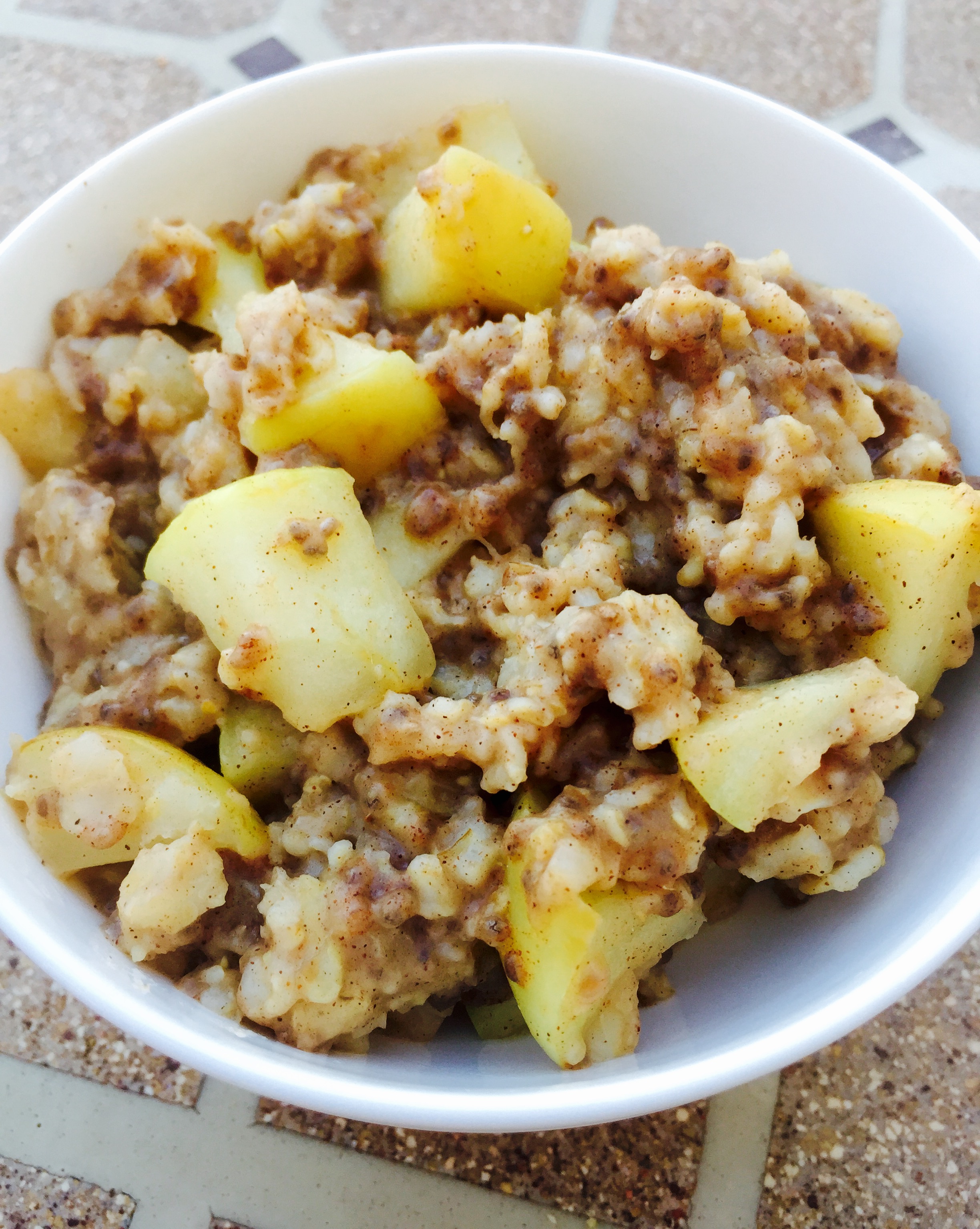 So let me be clear.  I am NOT a breakfast person.  In fact I pretty much hate breakfast or should I say, I hate cooking or making anything to eat in the morning.  I have been really good about making breakfasts ahead of time for Jim to eat in the mornings because I like him to have a hot breakfast in the morning before he goes to work  in lieu of plain 'ol cold cereal.  This recipe can be made ahead of time and can be eaten hot or cold, depending on how you like it.  For me, I usually heat a bowl up in the morning and then nibble on it for a couple of hours.
Oatmeal:
6 servings
1 2/3 cups oatmeal
4 small-medium apples (I used honey crisp apples)
1/4 cup chia seeds
4 cups (32 oz.) coconut milk
2 tsp. ground ginger
1 Tbsp cinnamon
1 Tbsp vanilla extract
2 overly ripe bananas thinly sliced
1 tsp salt
1/2 cup Applesauce
1/4 cup maple syrup
Put all ingredients in large pan.  Cook on medium/high heat 12-15 minutes stirring often.
(Calories: 297, Fat 7.5  g, Carbs 52.9 g, Protein 5.1 g, Cholesterol 0 g, Sodium 218.1 mg, Fiber 11.6 g, Calcium 16.3%, Iron 17.2%)