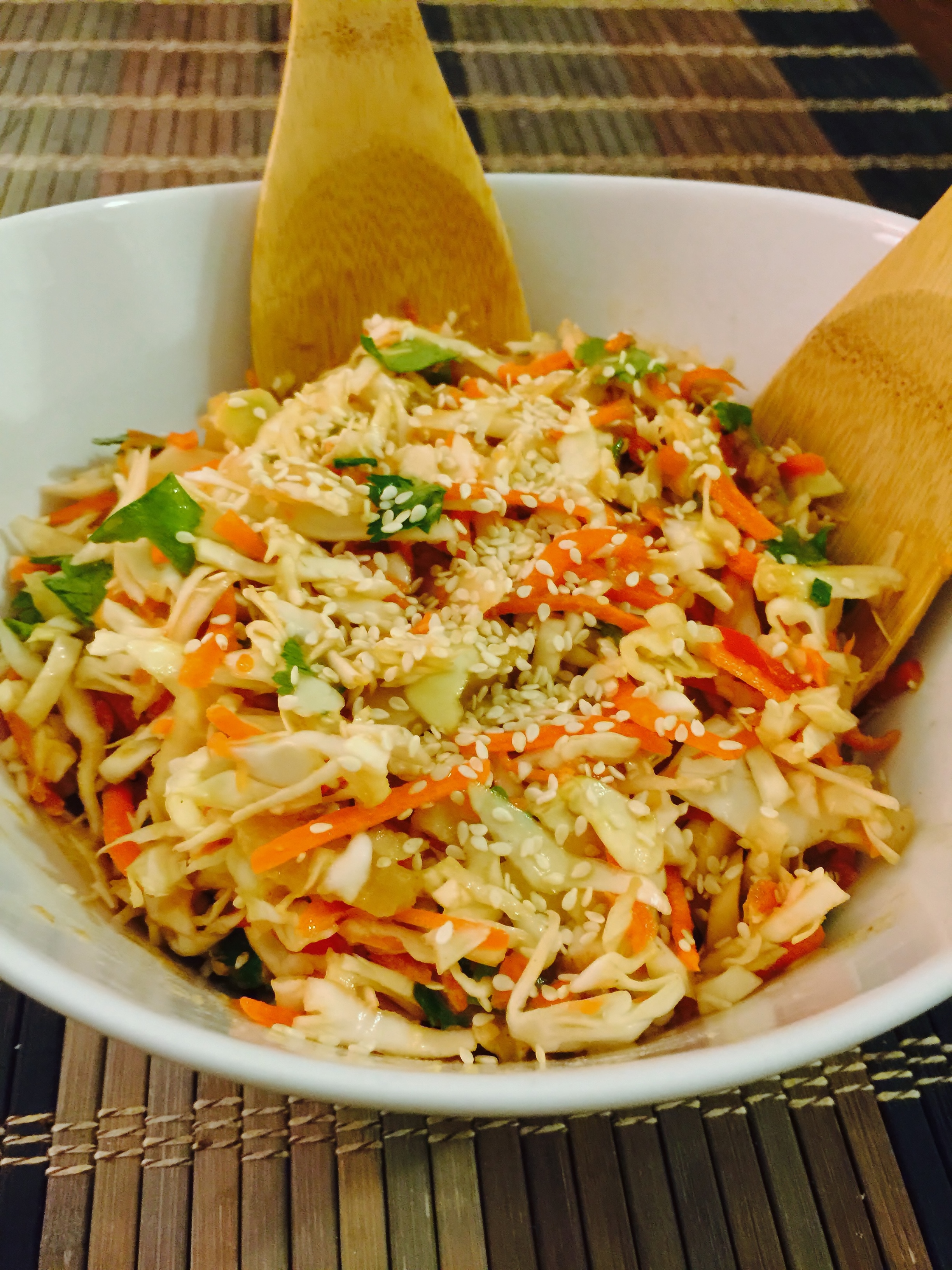 Today I was at a big box store and saw a pre-packaged Asian salad.  I was about to buy it and then looked at the ingredients and realized I already had EVERYTHING at home!  The packaged one also had added sugar and oils in it which I don't necessarily need.  So, I moved on knowing I would/could figure out my own Asian Salad and put my own spin on it!
Asian Salad
1/2 head of a large cabbage
2 large carrots, washed and cleaned, you do not need to peel them
1/2 – 1 cup of chopped cilantro (I used 1/2 cup and wish I had added a little bit more)
1 can Sliced Water Chestnuts (sliced into thin slices)
Sesame Seeds (Optional)
Shred the cabbage and carrots in a food processor.  I used the S-Blade for the cabbage and the shredding blade for the carrots.   Mix everything except the sesame seeds in a large bowl.
Asian Salad Dressing:
½ cup Rice Vinegar
¼ cup water
¼ cup brown miso
¼ cup chopped green onions
1 Tbsp. chopped fresh ginger
2 Tbsp. soy sauce or Bragg's Liquid Aminos
2 tsp. sesame oil
2 Tbsp. peanut butter
In a small to medium bowl whisk the Rice Vinegar, water and Miso.  Add the rest of the ingredients and whisk together.
Serve the dressing over the cabbage mixture and toss thoroughly.  Sprinkle the sesame seeds over the top.